In a very large project we create a 3D configurator in Realtime for the swiss company meister GmbH. By the configurator user can design its desire jewelry before the purchase.
The Online boutique contains a great number of different high-quality rings. We required a lot of different content in 3D visualize more than 1.000 rings in different variations.
We used our longtime experience and were in a ongoing dialogue with our client. On this basis we was able to deliver a very realistic 3D presentation to our customer in a short time. We invest a lot of time and energy to create the most impressive ring configurator in the internet.
The configurator consist of a lot of photo-realistic diamonds and metals. The presentation looks beautiful in Motion and surpass the presentation with conventional pictures. The most important advantage is the high flexibility. The user can change the materials of the rings or add new materials like diamonds. The price adjust dynamic by configurations of the user.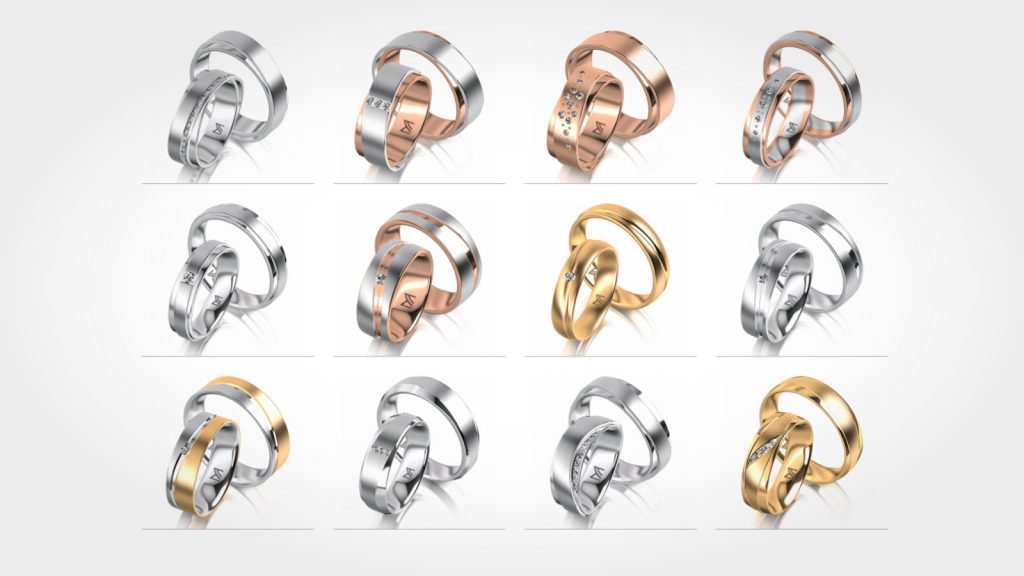 We developed different tools to enable the Meister GmbH to exploit all advantages of our services in 3D.
The Meister GmbH achieve a important technological advantage about the competitors. The user can create its desire ring in a photo-realistic presentation before the purchase.