If you intend to use an animated video or a animated 3D configurator in real time as part of your marketing strategy, you are on the right track.
Videos already account for about 30% of all online traffic. After watching a video, 64% of users are more likely to buy a product online.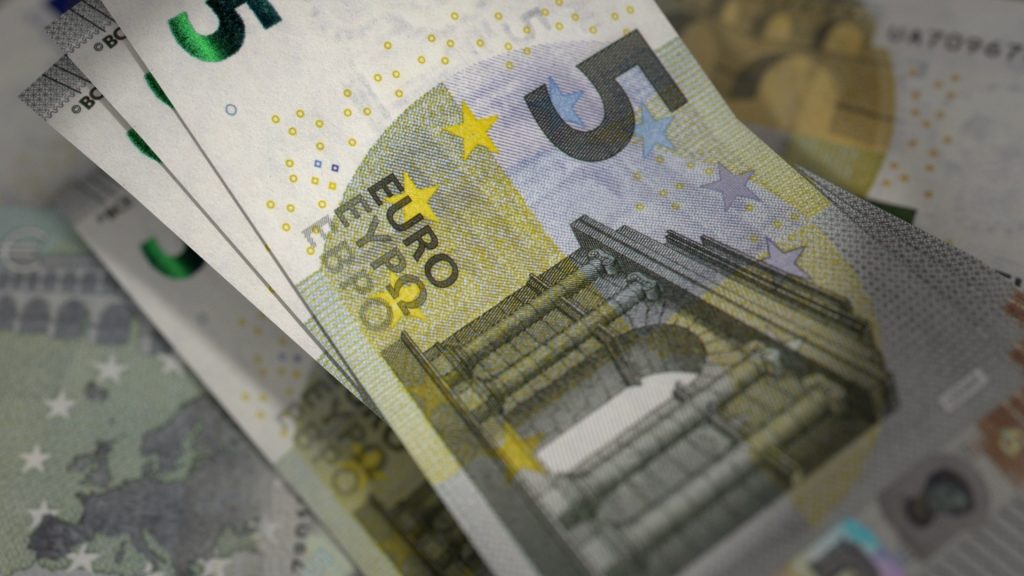 Consider this example:
Three years ago Crazy Egg created an animated explanation video which increased your monthly revenue by almost 21.000 €. In addition to increasing profits, the video proved to be evergreen content – Crazy Egg still uses it. That's the kind of ROI we talk about when it comes to animation.
Now you're probably wondering how much this kind of animation costs.
If you've done your research, you've probably noticed that animation studios often don't offer prices on their websites. This is because animated videos are tailor-made and, like other tailor-made products, need to be budgeted for.
Budgeting an animated video involves many different factors, as animation can sometimes be very complicated. Take a look at this animation of Heinz's baked beans to get an idea:
Budgeting your animated video project can be a challenge. In the following article, you'll find everything you need to know about the cost of an animation so you can create an appealing video for your business.
What is the cost of animation production?
Let's start with the basics. The two most important price indicators for animated videos are length and style.
Length.
Normally, animation studios start the conversation about prices with the question of video length. This helps the studio budget the number of designers and animators needed for the project and estimate the production time and schedule.
Since the production costs are per unit scale, you can get a reduced price for longer videos. However, remember that videos longer than 60 seconds are not very useful for marketing purposes. Of course, if your video is used as training material, it may take longer.
Style.
It doesn't make sense to invest in a cookie cutter video that doesn't deliver results.
To help you create a unique video for your brand, the animation studio should offer you a selection of different animation styles.
Animated videos on the whiteboard have long been a popular format for explanatory videos – but they're boring and not very original. Today, it's better to choose between 2D animation cropping, frame animation, 3D rendering, motion graphics, Kinetic Typeset, and stop motion.
While some animation styles are inexpensive (e.g. whiteboards or animated graphics), others incur significant costs, especially 2D- or 3D-animated videos that may look simple, but in reality take many hours of work dedicated to character design and the development of a compelling story.
Below we explain how you can budget your animation project.
There are basically 2 ways how you can approach the topic of budgeting:
Start by working with an external service provider, show them the style you want and ask them to budget the project for you.
Approach the studio with a budget and ask it to integrate the product into your own budget.
The first option is reserved for projects that do not fit into standard frameworks, or projects where external service providers are given the option to perform extensive conceptual work.
What costs do you have to expect in this case?
This depends on many different factors.
Let's take a closer look at a standardized example that includes the following:
Length: 60 seconds,
Style: multicoloured flat design in the Cutuot technique,
two characters,
Music, voiceover and sound effects included,
Copyright for the Internet, internal use and private conferences.
Taking these factors into account, such an animation would cost between €6,000 and €10,000.
However, a 2D animation studio would make you an offer on a per-minute basis, and 60-second videos could cost between €3,000 and €50,000. The cheapest option would be a whiteboard animation without characters and simple (sometimes even stick) graphics. The most expensive option would require multiple characters, advanced research, script writing, direction, different camera angles, extensive frame-by-frame animation, VFX, SFX and TV copyright.
3D animations are much more expensive and may not be the best option for your marketing concept. The cheapest option costs about €10,000 per minute for a simple video without characters, and models bought and customized online. The price can be up to €200,000 for the most complex projects and advanced features.
But remember:
If this is the first animated video you produce for your brand, it's like a first impression. And the first impression counts a lot in marketing.
So if you find an offer that's cheaper, be careful. Quality will be compromised. A low price could mean that a studio you've found doesn't put as much care into its productions as it should.
Your first animation will either change your brand or make it better known. You will present yourself to the world in a new way, so it makes sense to invest a little more in your animation project and produce an amazing, premium video that will appeal to your audience.
An animated brand video is an investment that will help you grow your business and present your brand in a whole new way.
Most importantly, animations generate a measurable ROI:
improved SEO results,
Improve customer satisfaction, engagement and awareness,
and a serious increase in your sales and conversions.
So if you have a great idea for a video, please don't hesitate to contact us. We'll help you realize your vision and give your brand a sustainable brand.
If you have any questions or suggestions on this topic, please feel free to contact our experts in our forum.
Thank you very much for your visit.