Choosing your new 3D configurator at the McLaren dealership in Toronto is a kind of video game, except that in this game the money is real.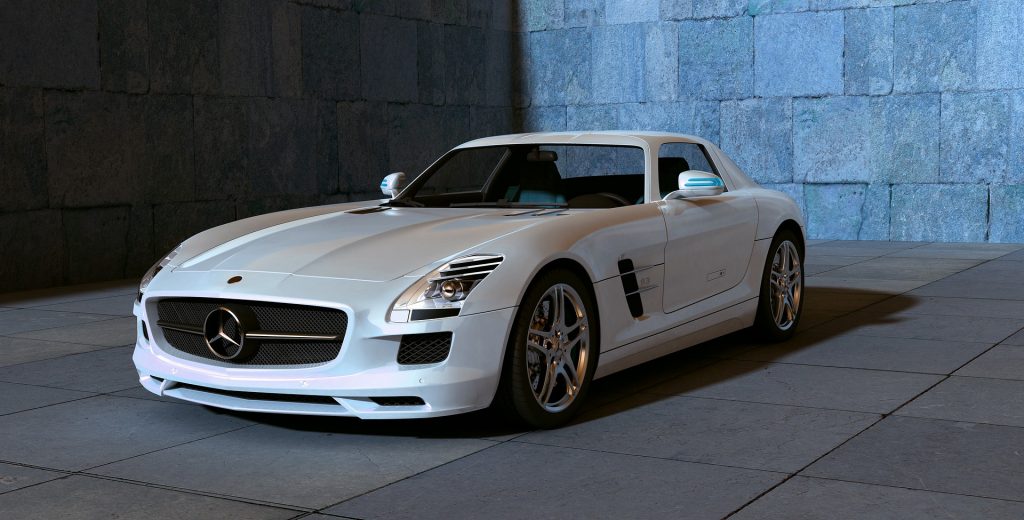 You are standing in front of a large 4k touch screen. On it is a photorealistic 3D model of your car in a beautiful place, e.g. at the sea or in McLaren`s Sci-Fi headquarters in England.
With your finger you can turn the car, open a door, zoom in and look at the steering wheel or take a close-up of the carpet seam.
If you don't like what you see, you can change it: purple mother-of-pearl paint, gold wheel bolts or red leather.
This is MARC, the McLaren Automotive Realtime Configurator, and it's a look into the future of car buying. Announced in September, it has already proved useful for the business.
"I think it's a justification for spending the extra money, because (customers) can actually see what (any option) will look like on your car," said Mark Basili, sales executive at McLaren Toronto. "I used to often say, imagine this or that. These times are now a thing of the past."
Vehicle configurators at a high level.
High-quality car configurators allow new car purchases to be made entirely on smartphones or tablets.
"Where we are at the moment in terms of car configurator technology has been a great advantage not only for dealers and manufacturers, but also for customers in terms of design clarity," Basili said.
Before MARC, he couldn't really show buyers what a color or option would look like personally because McLaren never had many cars in stock, so the virtual tool is a big help.
Tesla's sales model is based on customers configuring and ordering cars online.
Elon Musk recently wrote on Twitter that anyone who buys a car without taking a test drive has three days to return it for a refund. Officially, the following statement was made:
"Buy a new car comfortably on your couch and if you don't like it, give it back for a refund – just like buying a pair of jeans online. You put on the gloves, wear a small headset, get in the car and physically touch the things you want to change". (Mark Basili, McLaren Toronto).
Genesis, Volvo launches online-based sales.
Genesis, Hyundai's new luxury brand, was launched with a similar online-based distribution model. On the G70 website you will find a large "Build and Purchase" button that will guide you through the process of selecting colour and trim options.
Deliveries for Volvo's new subscription service – Care by Volvo – have already begun, allowing customers to register online for a new car just as they would register for a mobile phone contract.
"People are looking for simplicity, convenience and peace of mind, it's now just a few clicks away," says David Carroll, National Sales Manager at Volvo Canada.
A subscription to a V60 station wagon costs $949 a month and the transaction takes place almost entirely online, right down to entering your credit card details.
"I think there is a group of people who are very interested in an online transaction," Carroll said. "If you can save time, you know you'll get exactly what you want at a very clear and reasonable price.
You see what you get.
All these online selling models only work if buyers can see exactly what you get.
Tesla, Genesis and Volvo have useful 2D configurators that give a good picture of what a particular color or option looks like, but there's plenty of room for improvement.
They're far less useful than the new 3D system from McLaren. The catch, however, is that MARC must run on a dedicated computer. It's nothing you can use in a web browser, at least not at the moment.
For too long, auto-configurators were horrible, crash-prone websites that caused almost more headaches than they helped. Hopefully all that will change.
Basili has no doubt that this type of technology – 3D configurators, even virtual reality headsets – will enable more online purchases of vehicles in the future.
Are the seller's jobs at risk?
Basili has no fear that you will suspend him from his job at McLaren Toronto. "There will always be a human element to the truly high-quality, exclusive vehicles," he said.
However, with mainstream brands, sellers could become a much smaller part of the process. It happens in almost every industry, from Amazon's cashless grocery stores to the robotic head restaurants in San Francisco to the furious touch screens that airlines have been installing in terminals for years.
Virtual reality headsets can put you in the driver's seat of any car, anywhere in the world, while augmented reality glasses can show you what two different cars might look like in your driveway.
Basili has already seen this kind of technology in action, albeit in prototype form.
"You put on these gloves, wear your little headset and can get into the cars and physically touch the things you want to change," he said.
For anyone who grew up with a PlayStation and played racing games for hours on end, it'll all feel much more natural, so it'll be part of everyday life in the long run.
But for those who haven't had those opportunities, there's a bit of the new technology to be explored.
Thank you very much for your visit.