Visualizations Like 3D configurators refine the way the world perceives information. Imagine an interactive three-dimensional representation of a nearby bridge or a similar representation of an upcoming gadget. To truly grasp the potential of visualization, you need the right tools to access it. They are visualizations that really help you to make informed and well-informed decisions, and you shouldn`t do without them in the future. So let`s take a look at the best platforms that are suitable for visualizations.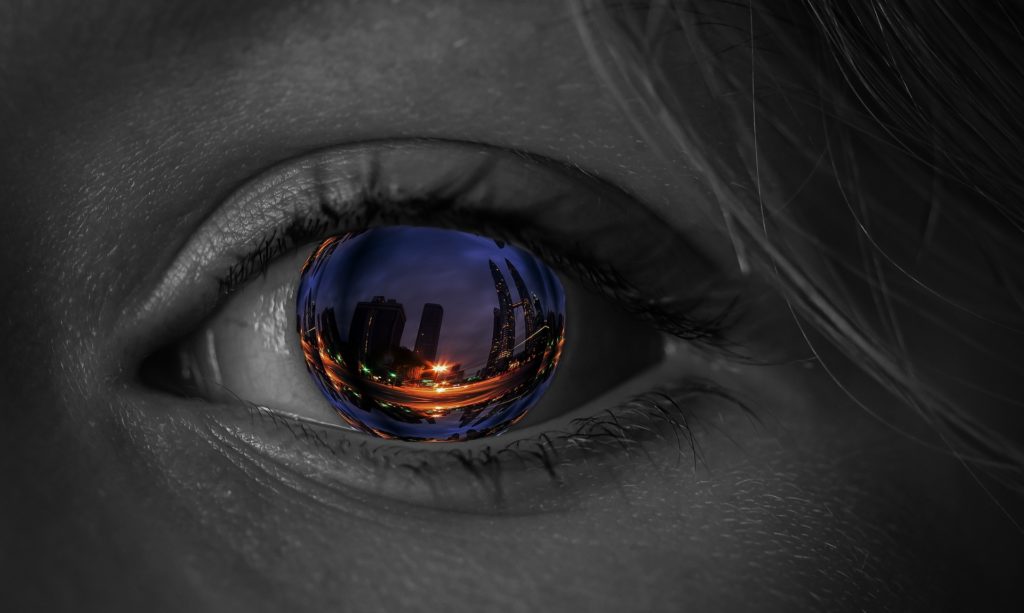 Multi-touch devices are undoubtedly the best platforms for accessing visualizations and the smartphone is a very important device in this context. Mobile devices in their current form have certainly been among the greatest revolutions on the market in recent years. According to several reportsm almost 86% of adults in Germany already own a smartphone. It is amazing how much computing and communication power can be implemented in such a small device. With the advent of developed color displays and powerful processors, mobile devices are now well equipped to render 3D graphics at impressive frame rates. 3D mobile phones are also enjoying increasing popularity. A 3D phone adds additional depth perception to the user by providing stereoscopy or another method of 3D depth technology. Most 3D phones have a glasses-free 3D display and only a few have a 3D camera and 3D output via HDMI.
In fact, it is the small screen function of mobile phones that provides an ideal platform for glasses-free 3D. To create a glass-free 3D experience, the device creates a so-called parallax barrier that reproduces the work of previous glasses. The parallax acts like a filter that crosses the screen and aligns different images to the right eye, allowing us to create the combined image and then view the device`s display in three dimensions. Similarly, to create 3D images, the 3D camera takes and joins two 2D images with changing perspectives. Some cameras also use built-in software to create separate perspectives. Here the user has to take several images and these are then put together to create the 3D image. Imagine accessing interactive visualizations via such devices. For example, HD TV channels will only look their best if you have an HD TV. Otherwise, the HD content may look a littler strange. Likewise, a 3D device is the best option for accessing interactive visualization content.
Compared to mobile phones, computers and laptops offer better computing performance as well as memory, display and graphics card quality. Viewing three-dimensional content on mobile screens over an extended period of time can also be a bit uncomfortable. For this reason, desktops and laptops are essential for better presentation of 3D information. By using multi-core or quad-core processing capabilities, computers can render at high speed, enabling smooth interactivity with 3D images. In addition, ever more powerful computer chips are being developed, so one can expect them to eventually work up to 1000 times faster than the computer chips currently in use. This new method uses carbon nanotubes, which make it possible to assemble memory and processor layers three-dimensionally. Even with the rise of touch screen monitors for computers and laptops, 3D images inevitably become even more powerful. Interaction with the computer is much faster and easier than with touchscreens, especially with an interface like Windows 8. This can also reduce the number of wrong clicks and taps. In addition, they will also provide multi-touch gestures and diagrams and you could take the usability of smartphones to en even higher level. Those of you who have seen a lot of content on small and large screens will know that certain unnoticed aspects of the small screen will be mostly seen on larger screens. It is precisely for this reason that images and interactivity are far more advanced when run on a computer screen.
There are several variants of mobile phones and computers such as tablets, mice, notepads and workstation laptops that function more or less the same and provide a solid platform for visualization. Another important platform for 3D visualization is the stereoscopic 3D projector. They work with two separate images that are either simulated on a computer or captured by two separate cameras positioned side by side at a certain distance. To successfully create 3D stereo optics, we should only see the left image with the left eye and the right image with the right eye. The projectors now achieve the highest resolution and frame rate to ensure interactivity in the highest quality.
Another powerful visualization platform is the whiteboard. Interactive whiteboards make it easy to share, edit or access the content displayed. When it comes to demonstrating a product or an upcoming project, whiteboards make it easy to share data between participants. In addition, you can easily connect the interactive whiteboard to any iOS or Android device with a single app. This enables wider sharing and dissemination.
When we talk about visualizations, we are talking about a development that will have similar effects on our lives as the Internet, for example. Virtual Reality already appeared in the 1990`s, but these innovations only had a real impact from the 2000s onwards. One of his products even contained a nomination for the Oscars 2017 and many experts consider it to be the next biggest thing of the future. It`s amazing how technology helps us overcome geography, time or other obstacles to perceive different kinds of reality. To enjoy virtual reality, the first thing you need is a head-mounted display. These need to be connected to a computer or mobile phone to access apps and games. There are optional accessories from controllers to treatmills to enhance their virtual reality experience and just as there are app stores for smartphone, VR devices also have their own stores that they can browse for apps. Some VR devices require an additional computer, while others do not. Google Cardboard, Samsung Gear VR, Oculus Rift, HTC Vive and Playstation VR are among the best head-mounted displays available today. To ensure an optimal VR experience, you also need a high-end PC.
Regardless of which stage of your life you are in, visualizations will also gain a lot of influence in your life. The right power and the true potential of this new technology will only become apparent in the coming months and years.