You have made the wise decision to use 3D product design (for example with a embedded 3D configurator) in your website. For eCommerce websites, large or small, this change is about as significant as the switch from analog to digital television.
In the following article we would like to show you exactly 4 keys that will help your company to implement a third dimension into your existing eCommerce infrastructure and thus arrive in 3D eCommerce.
Choose your products to be presented in 3D.
First, which products would you like to present in 3D?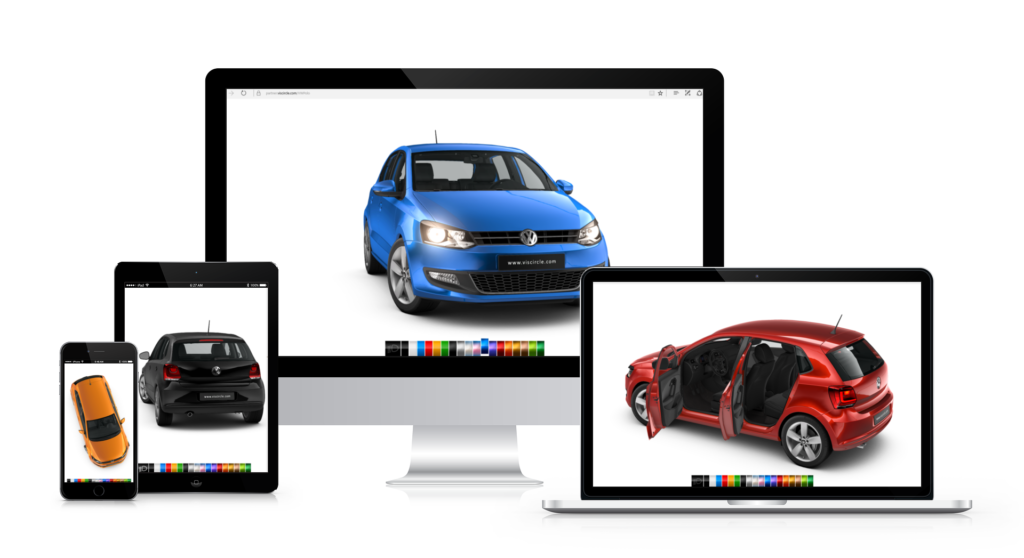 Does it make sense to visualize your entire product range in 3D or to select only the best-selling products? This is up to you if you consider the time and cost involved in upgrading to 3D. In most cases, it will make more sense to select your best-selling products and edit them first. If you have a very deep product range, the category-by-category approach is recommended so that you can build your 3D department store and get feedback from customers on which specific 3D features they prefer (e.g. animations). A/B-testing is a good way to refine your approach and assess what works best, so you can incorporate the right 3D experience across your entire product range.
Conclusion:
A good starting point is your best-selling products, e. g. your top 100
Phase of the conversion to the 3D view of your products
For long tail product inventory, first select a category and then rate feedback and A/B testing
Create 3D models of your selected products.
Do you currently have 3D models of all products you would like to present? If you cannot answer this question clearly, it is worth checking whether they are currently available in the right quality, so that an optimal presentation is guaranteed.
As a rule of thumb, 3D scans created with 3D scanners should be discarded. These are often incomplete and usually do not have enough resolution/detail to produce a high quality 3D model.
Ideally, you should use the services of a 3D designer or photo studio that takes multiple shots (pack shots) of the actual product and combines them, without neglecting the details necessary for the 3D representation.
The prices for 3D model production vary dramatically depending on where they come from, what volume is ordered, etc. But you should first plan with a minimum of 200-300 € per 3D model.
Conclusion:
Make sure that you have 3D models in the right quality or have them created.
3D scans usually do not provide sufficient quality for the 3D product representation.
Plan with a minimum of 200 to 300 € to create each new 3D model of your products.
Create a ShareMy3D account.
Once you have your 3D models and are ready to test your 3D product display, you need an easy way to embed a 3D view into your eCommerce site.
With the ShareMy3D Enterprise Account, you (or your technical team) can access the ShareMy3D Data und Wen Viewer APIs to create the right Web viewing experience for your eCommerce store.
With a ShareMy3D enterprise account, you can customize the 3D viewer to fit perfectly into the look and feel of your web shop while providing the security of ShareMy3D token-protected 3D model access. In addition, ShareMy3D provides an SLA to ensure that you get the right account support and maintenance for as long as you need it.
Because it may be necessary to update the web viewer and/or add new features after the 3D product display launch on your eCommerce site. ShareMy3D offers an after-sales development service after the 3D product display launch on your eCommerce site if you need to further customize the display.
In a nutshell:
Sign up for a free trial version of the ShareMy3D Enterprise Service to set up your 3D web viewing experience.
Decide which level of support you need to ensure that you get the right SLAs when you go live.
Go online with your modernized 3D eCommerce experience.
Once your 3D models are ready and your account is set up, one of the keys to success will be controlling to evaluate the "before" and "after" of moving from 2D to 3D. In this way, you can also measure your return on investment (RoI) from switching to 3D product presentation.
The common KPIs to track include:
Customer retention measured by turnover rate.
Sales changes per extended product.
Change in Conversion Rate per Product Interaction.
Change in percentage share of product return.
Some of the KPIs achieved by other online retailers using the 3D eCommerce experience include a reduction in product return from 30% to 18% and an increase in revenue in 64% of cases.
Congratulations. They have now added 3D product views to their online shopping experience.
Need more help? Write to us at info@viscircle.com and we will be happy to help you.