When creating any 3D model (for example for a 3D configurator) that represents a room, light is an element that can have a significant impact on the user experience. We use a common technique in computer graphics, called light baking, to simulate the illumination of a 3D model.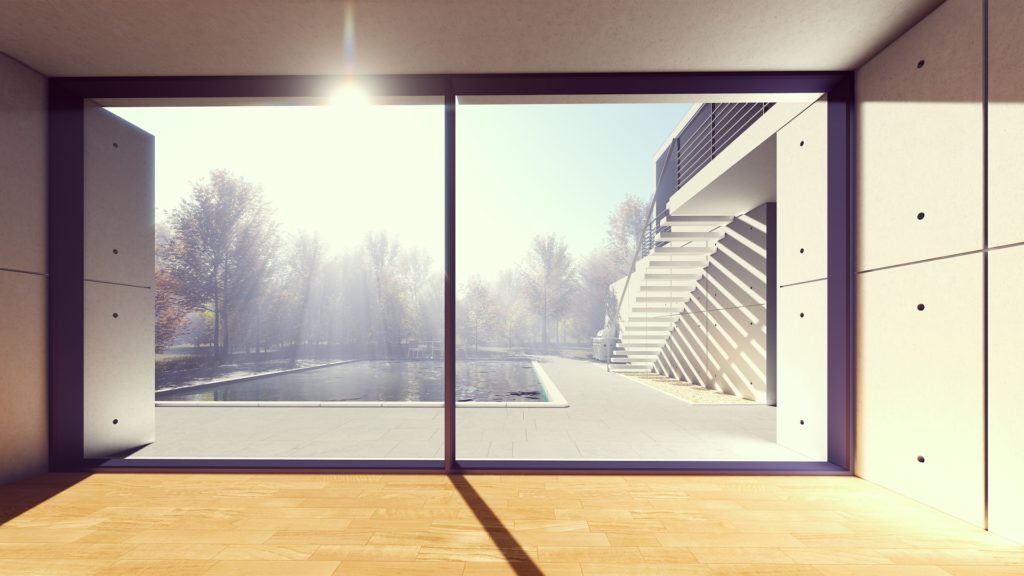 The light simulation can be set up according to the location of the model, its orientation and a specific time and day of the year. This procedure is an essential element of any interactive model as it allows visitors to see an apartment or office with the right lighting and from any angle. This is an experience that few 2D renderings can achieve.
What is Light Baking?
In our daily work, realistic lighting effects on all statistical objects such as walls or kitchen drawers are an integral part of our process. It is called light baking because we literally bake the light information into the surfaces of the objects using light maps, such as putting glaze on a cake.
Lightmaps are 2D image textures that enrich the appearance of the model with shadow and light information. Lightmaps are independent of the texture and material information of the objects in the model, such as wallpaper and floors. This separation makes it possible to adjust the materials while maintaining the pre-calculated light atmosphere.
How Light Maps are implemented in 3D models.
We use an automated process to create and beacon lightmaps for our native 3D models. We also support light baking for 3D objects directly uploaded by users.
The advantages of light baking.
First and foremost. Light Baking improves the atmosphere of the entire model and the overall appearance of architectural parts such as walls or windows.
With this technique we can also show how different textures such as changing wall and floor coverings can affect the lighting conditions in any room. It`s this kind of simulation that really helps interior designers, building professionals and potential homeowners make decisions about a particular property.
"Using 3D models can help architects, designers and potential buyers really evaluate the impact of light on a home, office or house."
In addition, Lightmaps provide realistic real-time lighting effects with minimal computational effort. They enrich our models without compromising performance on all supported devices.
Finally, Light Baking strenghtens the understanding of lights, time and space correlation in a property by simulating lighting by location, time and day of the year.
Thank you for reading.