The ETC Festival 2017 (ideal to presents 3D configurators) presented this week some of the best games developed by students for technologies like Virtual Reality or Mobile.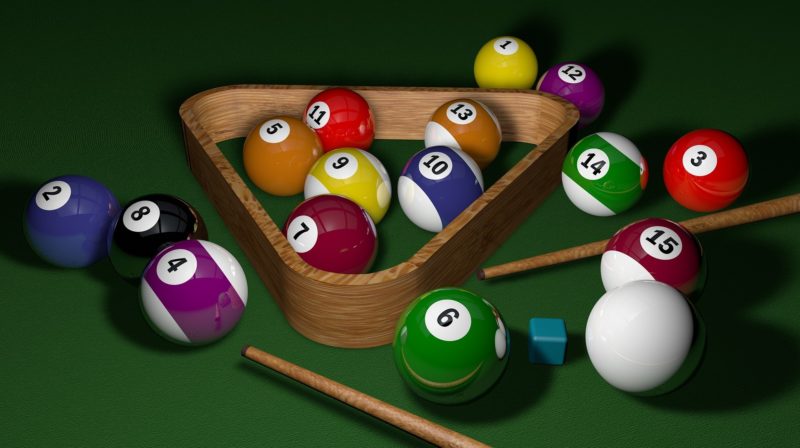 We took part in the festival at the Entertainment Technology Center, part of Carnegie Mellon University, where more than 25 games developed by students were shown. Many of them are part of the curriculum of Jesse Schell and Dave Culyba`s Building Virtual Worlds, where students work together to build a virtual world in two weeks.
Below are five examples of innovative, creative and fascinating games presented at the ETC Festival.
"The Tomb" – a live experience with puzzles.
For the first room we chose, the experience begins as soon as the participants walk through the door," explained Ruth Comley, a lecturer at ETC who teaches a course on experience design. Because "The Tomb" doesn't just immerse its participant in a room-filling reconstruction of an Egyptian tomb with hieroglyphics and sarcographs. It takes them on a journey to a different time and place.
The two students who developed the game, Xavier Apostol and Junwoo Cheong, call the users "Professor" and ask if you are ready to lead them to a great discovery. They lead you to the grave where lights flash and sounds rumble to create atmosphere and a recorded, disembodied mood tells the story. Participants immerse themselves in the environment, solve puzzles by pressing their hands on hieroglyphics to the walls or using a physical device to reveal the secrets of the tomb.
All this happened while Apostol and Cheong played the role of the assistants for the adventure, stimulating their newly appointed "professor" with clues and responding with astonishment and curiosity to the lights and sounds.
At one point the simulation froze. An error had occurred in the program. "How will you get out?" asked Comley Apostolat and Cheong. After a moment of uncertainty, they jumped in, again taking on an accent and deepening their voices for a dramatic effect: "Professor, it seems that the grave has difficulties in some way. We may have to dig more from the outside."
That was a frustrating moment for Apostolat and Cheong. But the experience of seeing someone else approach their project and their puzzles taught them an important lesson about the value of live feedback.
The gallery – a virtual museum with interactive paintings.
"The Gallery" is an expansive VR experience in which participants touch paintings in a virtual gallery and then penetrate the artwork to solve puzzles.
The virtual gallery is retrofitted into the real physical space, i.e. the team practically built the gallery first and then assigned it to the space assigned to them for the festival, and they decorated the actual space to look like a gallery as well.
One of the paintings in the virtual gallery is Sandro Botticelli's "The Birth of Venus". The participants came into contact with the painting and entered an abstract story world in which they tried to activate the elements of the artwork such as wind or spring. The students who made the experience even played with the idea of love so that the participants could pick up Cupid's bow and arrow and shoot at objects. One participant jumped a huge virtual heart like a balloon.
The team of five has experience with the HTC Vive Virtual Reality Headset. As they watch participants explore their VR world, it's hard not to tell them where to go or what to do. They have to let the participants explore themselves and be a "naive guest", or someone who goes in blind and finds things out for themselves.
The experience looked funny and made some people laugh. The students seemed to want the participants to enjoy themselves. They built a whole set where people could put their heads through empty picture frames and take pictures of themselves – perfect for "American Gothic" Selfies.
Althea – a game about collaboration and emotions.
The walk into the room for Althea was like entering a magical forest: complete with purple lights suspended on pieces of tree, fluttering butterflies projected onto a wall, and soothing music.
Althea is a VR game for 2 gamers with the Oculus Rift Headset, which tries to create an emotional experience. It's about collaboration and some puzzles can only be solved if the two players work together.
We talked to some of the students on the team – Yidi Zhu, Fangda Luo and Yanran Han – who told us they wanted to make a "visually impressive" game where two people could connect and strengthen their relationship. They hope it made the players feel that they needed each other.
This sense of collaboration was strong in their creative team, which consisted of programmers, graphic artists, and a sound designer. They found that their team size was well chosen to push ideas through. For example, two programmers could talk to each other and work together.
Considering that their game was selected as one of about 17 for the festival, it can be said that they worked pretty well together.
CurioSer – a computer science and pizza game.
In addition to creations from the field of Building Virtual Worlds, around a dozen other projects were on display at the festival. One of them was CurioSer, a VR computer science educational game about the production of pizzas in space.
CurioSer uses the VR platform Google Daydream. The project is supported by Alice, a company that develops a block-based programming environment that is used in classrooms and for extracurricular programs. According to the students we spoke to, ETC projects can be awarded either by the faculty or by an industrial customer. The degree of collaboration varies. Some customers are practical and tell students what they want, while others have a clear idea in mind and try to lead the students. Every step is part of the learning process and the advice is invaluable.
The team told us that CurioSer teaches students the value of using features in programming. Game testing is a big part of ETC projects, as are credible research and the teachers they interviewed said that one of the biggest problems was getting students to use features because they didn't understand why they should.
CurioSer meets this challenge by getting players to make pizzas. At first it's a tedious process, but the Celestial Function Builder – the game's metaphor for coding functions – makes it much easier by introducing ready-made pizzas. The result is that it's much easier and faster to make these pizzas than it is to make them by hand over and over again, and students begin to understand that and connect to the lesson as they play. For functions, the difference is five lines of code versus 50 lines of code.
Flower Power – a game about ecology and nature conservation.
Not all creations of the ETC Festival used Virtual Reality as their main technology. The Flower Power project used iPads. Which is good considering that tablets are more likely to appear in primary school classrooms.
Flower Power (also called "Trash Traders" and "Eco Heroes" – the team hasn't yet decided on a name) aims to inform fourth and fifth graders about sustainable green living. On four iPads, players work together to sort different materials into the right categories for recycling or to decide whether to go into compost.
The client for the project was a Green Club in West Virginia, said one of the project producers, Kacey Oaks (the team consisted of Oaks, Mai Ao, Longyi Cheng, Jibran Khan, Jacob Rosenbloom and Zhenhao Joe Xiong). They had a lot of input. But a lot of what ended up in the game also came from students in the classroom.
At first the children don't speak – not a good sign for a game about communication and strategy. But that changed when they ended up in groups with more team members than iPads.
The children started to play roles. One person managed another type of material – paper, glass, plastic and metal – and another went back and forth between the "cities" (groups) and negotiated the trade of materials. This person became an "ambassador", as it is now called in the game. The children enjoyed the process of sorting materials very much, so oak trees, so that also became a big focus.
It's a funny chaos for a classroom in primary school, where the children run back and forth between different teams screaming that they need materials. But it's "chaos in which you learn," says Eichen.
Thank you very much for your visit.