Mass cutsomization allows the customer to customize the functions, content or appearance of an item according to their own wishes. This aspect is becoming increasingly important in the apparel industry.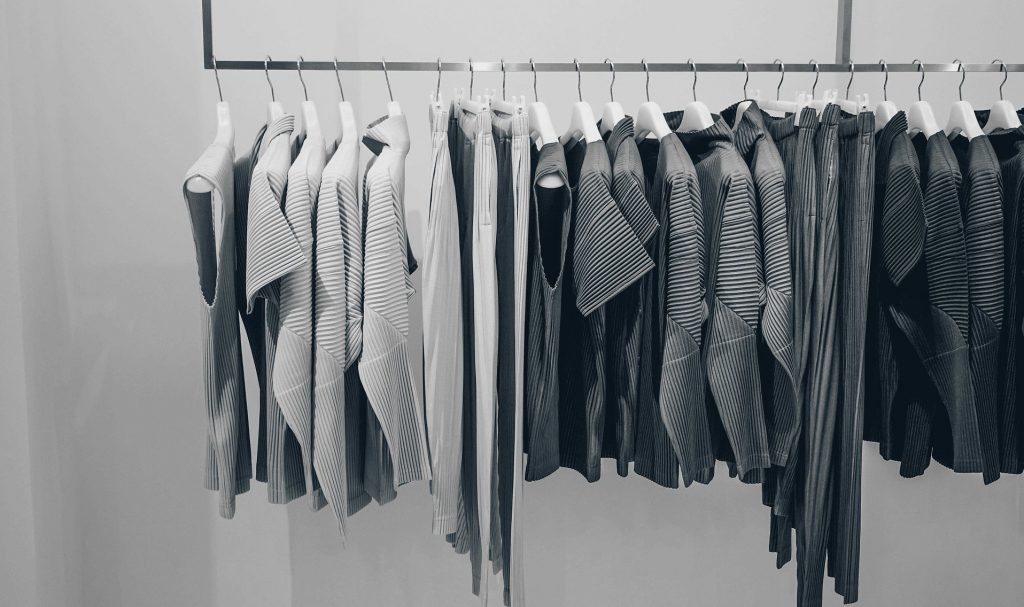 As early as 1970, the futurist Alvin Toffler predicted the emergence of individualisation in Future Shock. Joseph Pine, a customization expert, published "Mass Customization: The New Frontier in Business Competition" in 1992 and the "Markets of One" in 2000 lead to the conclusion that personalization/customization will change the structure of the American economy.
Even after several years, mass customization in the fashion industry stagnated. However, some major brands tried to offer individual customization for their products and failed miserably.
Levi Strauss & Co. offered cutsomized jeans from 1993 to 2003, but could not meet customer expectations, which made the company unsuccessful in the world of personalization. Dell was at one point the most active practitioner of customization. However, they put an end to mass customization by saying that the model was too expensive and complex to continue.
Today, however, thanks to easily accessible apparel and fashion design software, mass customization is revitalizing major brands like Hallmark, M&Ms, Wrigley, Kraft and many other global players. In addition to these major brands and companies, many other international start-ups that offer products such as jeans, jewelry, mosaic tiles, chocolate and cereals are aware of the importance of Mass Customization to survive in the market. This trend illustrates the growing consumer demand for mass customization. We live an age where mass customization increases the value of many products offerings and offers benefits to both sellers and buyers.
How do technologies support Mass Customization?
We live in a world where consumer expectations are shaped by different social media platforms and strongly inspired by their favorite stars. Personalization plays a growing and important role in digital experiences, from Facebook to Instagram and other mobile applications such as Google Maps.
These expectations can be met by the following trends:
The supply chain technology of the new age enables companies to produce highly efficient. Supply chain software provides an effective flow between the creative efforts of users and the production supply chain.
Today, product customization software is easily available and costs less. In the recent past, we have seen a dramatic decrease in the cost and time redquired to develop a platform to deliver customization capabilities. There is also ready-to-use fashion design software on the market that can be easily integrated into existing eCommerce websites or stores to provide customization services.
While mass customization has a positive impact on many industries, we are experiencing the revolutionary upgrade especially in the software industry. There is a wide range of software available such as apparel design software for designing clothes, footwear design software for individual shoes and much more, which allows customers to design their own items.
Mass Customization is for everyone.
While customers in many industries are still waiting for innovative technologies from the field of mass customitzation, this does not apply to the apparel industry. According to the current study, around 80% of customers will probably buy from a company that offers personalized solutions. Today, customers are looking for a platform to customize their products or an online store where they can buy build-to-order products and even they are willing to spend additional money on these options. Given the demand for personalized products, mass customization will become more important over time.
Getting to know your customers better and generating product recommendations.
Customer loyalty plays a major role in the success of any business and to achive this it is essential to know your customers and generate a personalized recommendation list. In this digital age, it is important for retailers to understand their customers as individuals, making it easy to predict the most appropriate combinations of characteristics that will attract consumers` attention. This can be achieved by integrating data science and AI into your website to monitor consumer buying behavior and tastes and create a recommendation list.
Besides changing the way users interact with brands and products, mass customization will have a major impact on company`s sales. Personalization approaches to reach users and meet customer expectations. If you also want to take your business to the next level with the help of product customization, you can contact iDesigniBuy to get a customized software that meets your business needs and better serves your customers.
Thank you very much for your visit.