Augmented reality (AR) is becoming more and more mainstream and in the future an even stronger presence is expected.
In the following article we would like to get to the bottom of the future prospects of Augmented reality.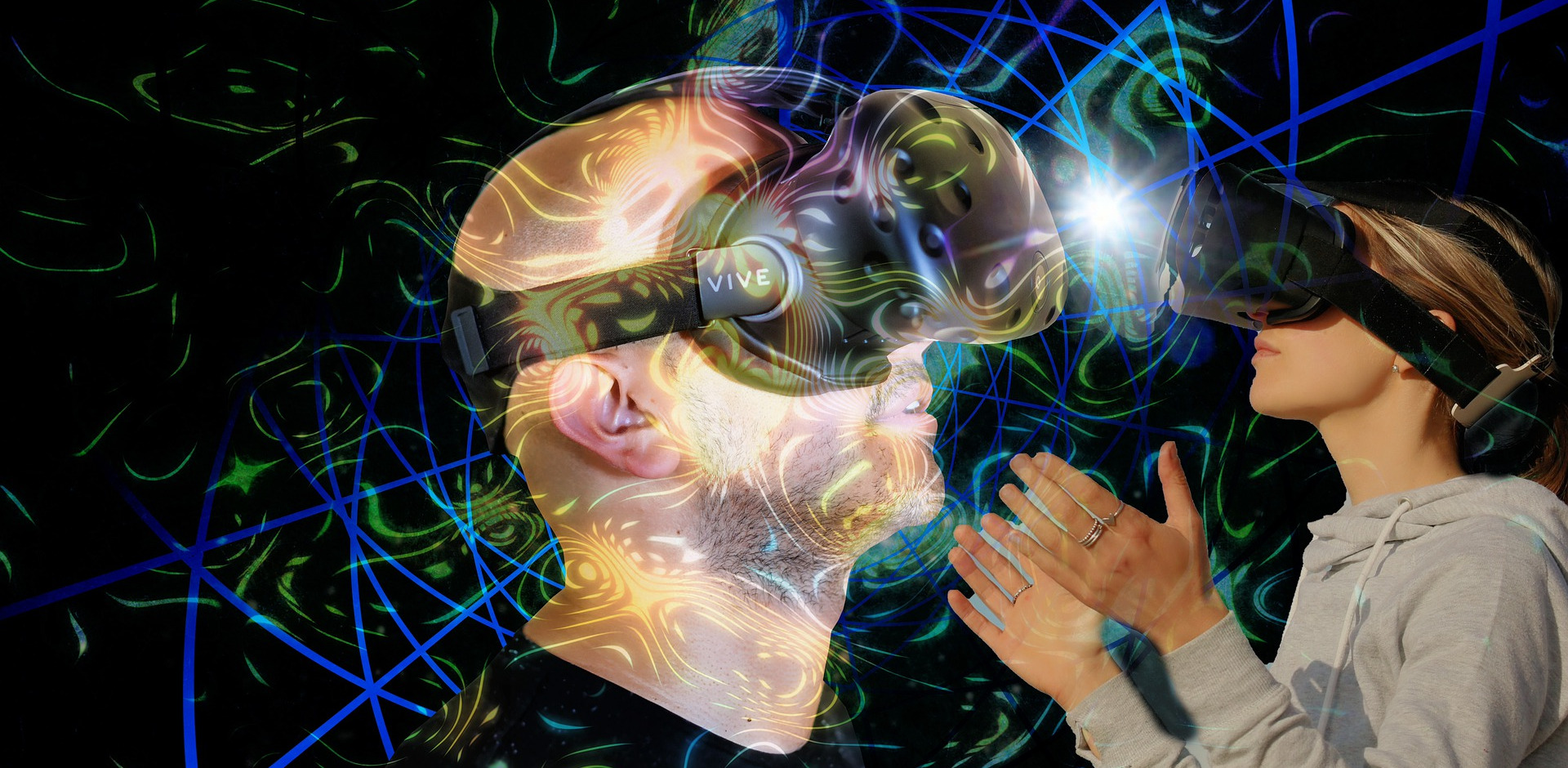 Augmented Reality is still a fairly new technology, but in the coming years it could become increasingly present with the development of new devices that allow virtual images generated by software in 3D to be superimposed on real images. In 2018, the first foretaste was given with the presentation of the AR viewer from Magic Leap, which is based on light field photon chip technology. It is a product at an early stage of development, but it promises so much that the company has received a lot of grants and already has a market value of over $6 billion.
In the meantime, other companies are also working on their augmented reality solutions. Apple, for example, continues to develop ARKit, which was released last year in the new version 2.0. What developments can be expected in the coming years? We will get to the bottom of this question in the following.
New AR features for multiplayer.
With the introduction of Apple's ARKit 2.0 it is now possible to use augmented reality in multiplayer mode with mobile devices. This means that more people can make their first experiences with Augmented Reality. In 2019, the features will be further developed and we will be able to see, for example, digital 3D characters interacting with each other and with real, tangible objects in space.
Smartphones and augmented reality.
Smartphones will be the most popular access to AR. The fact that these devices are becoming more powerful and have larger and better defined screens will allow many users to experience augmented reality with a device they already own and can already use without having to buy a special device. To give just one example and to mention Apple ARKit's competitor, Google Android AR: By 2018, the number of devices compatible with this technology will have grown from 100 million to 250 million. By the end of 2018, there were already 350 million iPhones with ARKit. It is expected that this trend will continue in 2019.
Augmented reality in advertising.
The advertising world is looking forward to using AR to spread new advertising formats. With Augmented Reality even potentially any object in the world can become a form of advertising. Just frame it with your smartphone and let the AR advertising message flow. But that's not all: the major fashion brands will be able to use our smartphones to show us what their clothes look like on us without us having to go to the store to try them on. Then you can buy them online. Maybe AR will not be a big deal for retailers.
Augmented reality platform for smartphone cameras.
To enable AR advertising, Apple and Google will sooner or later create a standardized platform for the augmented reality functionality of smartphone cameras. It will also be necessary to simplify access to the new features for app developers, and in the case of Android devices, so that developers can be sure that the AR experience offered to the user is consistent and the same on all smartphones with Google's operating system, regardless of manufacturer.
Augmented reality after the year 2020.
If what we have described so far are only the reasonably probable trends in a very short time, there are others that can only be hypothetical in the long term. If we make a little effort and work with our imagination, we can indeed imagine a world where it is normal to walk around with some form of AR viewer.
If you want to furnish your home, you can do so with virtual furniture, which has the advantage that it can be placed in the home without using physical resources such as wood or plastic. A flower lover could buy a bouquet of tulips, which can become a bouquet of roses if needed. However, this opens the door to a huge ethical problem: the fragmentation and personalisation of reality. If everyone has their own personal reality, then nothing is more real.
We are specialized in the planning and implementation of Augmented Reality content. Contact us and get free advice. Use the following link to contact us.
Thank you very much for your visit.