The following contribution is a guest contribution by the worldwide popular photographer Stanislav Ostrovski.
There is a lot of editing software to choose from, but PhotoWorks is a photo editor for the PC and 3D configurators that stands out from the crowd. Professional capabilities combined with an incredibly easy to use interface make this image editing software the best choice for photographers who want to switch to a less complicated system without compromising quality.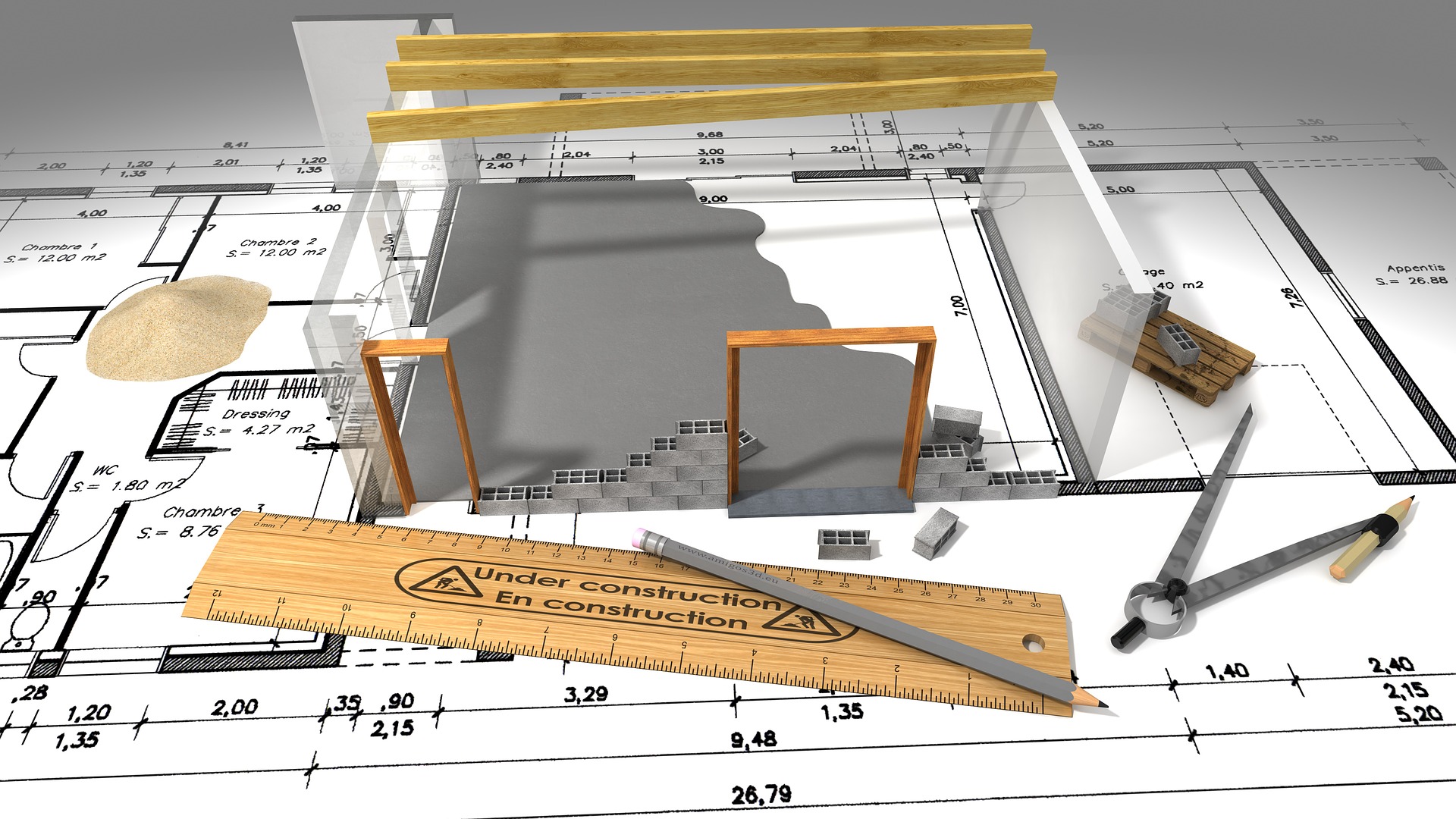 As a photographer I have used many different software products. When I decided to try PhotoWorks, I was interested in what advantages it might have over similar software, and generally I just wanted to try something different. The most important element in my workflow is quality, so I knew I would check it out in my PhotoWorks study. Speed is also critical – my customers expect to get their product quickly. I spent a lot of time trying out automatic features and one-click effects to see if this was something that could make a difference in my work.
I was also looking for a photo editing app for the PC. It seems that much of the photo editing market is geared towards Mac users, so I took the opportunity to locate software designed specifically for PC users. Below, I'll explain how PhotoWorks works.
Automatic image editing.
There is a lot of potential for fast editing in this software, which saves me a lot of time. The very first tab I tried was the Enhancement tab. It contains most of the first changes I would make to any image I process. I was pleasantly surprised to see that the AutoCorrect button did a good job of identifying the changes my image needed. After clicking the button, a slider will appear that you can use to control the degree of correction you see in the image.
PhotoWorks has identified the genres of my images itself. The application knew which images were portraits and which landscapes, which made it easier to make the right changes in a short time. I like some control over my photo editing, so I made a point of using each of the enhancement sliders to see what effect they had. There are several to choose from. In the main menu you can see:
satiation
liveliness
perspicuity
temp
tint
exposure
contrast
highlights
shadow
whiteness
blacks
So there's pretty much everything I'd expect from the basic panel of my usual image editing program. There is also a special Colors tab in the Enhancement section that allows me to optimize certain tones and increase or decrease the brightness and saturation of each one. There is also a whole tab for adjusting the sharpness.
PhotoWorks makes all the difficult decisions for you in this section of the editor. While I had a surprising degree of control over the color and tone ranges, the one-size changes worked very well on my work. Also, PhotoWorks is really good at allowing you to choose the amount of each effect that appears in your image, and to go one step further and make the editing process more manageable, I recommend trying the Portrait Magic feature. I'll go into that in more detail next.
Portrait Magic.
Portrait Magic is a special feature on the Retouch tab that allows you to make multiple edits to your portrait at once. It also introduces powerful face recognition technology to your workflow. I was very impressed that PhotoWorks recognized not only individual faces, but also features such as lips and eyes. I was able to add color to the lips of a subject without affecting other people in the picture. Another subject needed slightly whitened teeth. With the Tooth Whitening slider, I could give the smile a little boost without disturbing the other smile in my picture, which was already perfectly white.
There are several styles to choose from that cover different topics you can find in a portrait. You can remove the extra shine on the face of your subject or smooth its skin with just a click of the mouse. You can make more detailed changes in the Custom Settings section if you want, but the ability to dramatically improve the look of a portrait in less than a minute is a good selling point for me.
Simple background switching.
One of my personal problems with a typical image editing program for the PC are the selection tools. Although they are correct, I find them boring and time consuming. This means that if I have to change a background in one of my images, it brings a lot of time (and sometimes a lot of frustration) into my workflow. I was curious to see if PhotoWorks could simplify this process for me.
Your approach is a little different from what you probably experienced with your usual photo editing application for the PC. On the Tools tab, simply select the Change Background tool. From there, sketch the general shape of your subject with the green object brush and do the same on the outside of your subject with the red background brush. PhotoWorks then automatically removes the background based on the two contours you gave it. For things like hair and loose clothes, you'll need to make some adjustments in the next step, but PhotoWorks does a good job of finding the right edges most of the time. For example, I could remove the background behind a photo of a cello by simply drawing a line in the middle of the cello with the object brush and an oval on the outside of the cello with the background brush. Can you imagine how long it would have taken to select it click by click?
Photo effects for days.
Over 150 effects can keep a photographer busy for a long time, and I was very interested in playing around with the various PhotoWorks options to see if there was anything I could use professionally. There are several categories of effects that you can play with, and I tried a few from each group. Some of them were just fun, while I could well imagine others using them in paid projects. Best of all, when you select an effect, you'll immediately see a slider under your image that lets you choose how much of the effect you want to see. I like to customize my effects without having to resort to complicated layer masks.
You can preview each effect to get an idea of how your image will look with that effect at full intensity before you click on it. This makes it much easier to select an effect that suits my needs without having to scroll through a list of effect names on my laptop and guess which one has the look I want.
Quick corrections for object distortion.
I love my wide-angle lenses, but I often have distortion problems when I use them. PhotoWorks has an excellent, hassle-free system for handling distortion and perspective problems. On the Tools tab, look for the Geometry menu. I love to check the Show Grid box so I know when the lines and edges in my image were perfectly straight.
This feature was very useful for some architectural photographs I was editing. I had a "falling building effect" on one of my photos that I could fix with the Vertical and Horizontal sliders. I also had a landscape with an oblique horizon line and slight barrel distortion that I wasn't satisfied with. The rotation slider briefly took advantage of my crooked horizon, and I was able to fully fix the running effect to the distortion slider with a little push. Thanks to the grid, I didn't waste time questioning myself. I knew when my images were ready because they matched my grid lines.
Pro-level tools.
You might hear "Automatic Photo Editor for PC" and think it must be an editor for amateur photography. PhotoWorks has a whole library of amazingly easy to use features, but it also has some of the features that more advanced users like me need from a photo editor for the PC.
We'll get to some of the more advanced features in a minute, but first I want to talk about something every image editor needs: retouching tools. PhotoWorks has its own Retouch tab for this. The corresponding healing brush is state of the art, and with a series of simple clicks I was able to successfully remove major blemishes in one of my portraits with this brush. All areas that were not completely removed with the Healing Brush were removed with the Clone Stamp.
The clone stamp offers a little more control over stain removal. I was able to select the specific part of the image that would replace a dot. You can also paint over certain parts of a photo with the Adjustment Brush and make specific changes to your image.
The gradient and radial filters are a quick way to make significant changes to your image. I used the gradient filter to add some color to the sky in a landscape that looked a bit flat. The radial filter helped me draw attention to a unique rock formation in the same landscape. These filters are quite flexible and don't require much training, which is a great benefit for those of us who don't have time to master a whole new software.
I used curves very often to adjust the balance of light and color in my images. While I love one-click features that save time, I also need a lot of control over tone and value in my work. PhotoWorks' Curve tool has full functionality. With the ability to edit each color channel individually or all at once, so I didn't feel like I missed out on every fine tune I would typically make. There are also presets that let you adjust your contrast when you have something in mind.
I was curious to see if PhotoWorks' tone mapping would fit, and I'm happy to say it did. With a huge, long menu of blend modes and several textures to integrate, I spent a lot of time in Tone Mapping. Just like Curves, there's a quantity slider at the top that lets you increase or decrease the intensity of your edits.
Intuitive user interface.
Easy to use tabs and full menus make PhotoWorks a new personal favorite when it comes to user-friendly user interfaces. When I opened the software for the first time, a tutorial guided me through the basics of navigation and got me started. As an advanced user, the Start-up tutorial told me most of what I needed to know, but every time I had problems trying PhotoWorks, I just clicked the little question mark at the top of my menu, and a helpful tip or tutorial video put me back on track. I wouldn't have a problem recommending PhotoWorks to newbies who have only been working on this topic for a short time.
Try it out for yourself.
Whether you have been a professional photo editor for years or are just starting out, I strongly recommend that you try PhotoWorks. It is a powerful image editing program for users of all levels. For quick adjustments to a personal picture, it's now your turn. Also, I've had no problem doing the work on changes like removing backgrounds. PhotoWorks is a brilliant editing program that could change the game for both professional and entry-level photographers. Get a free trial today and get an idea of how PhotoWorks can help you in your daily work.
Thank you for visiting.