Rendering, visualization, animation and 3D modeling to create a 3D configurator in real time are complex processes. In order to create a photorealistic image from a hand sketch, CAD plan or idea, great artistic skills are required. Computer skills in handling a variety of programs such as 3D Studio Max, VRay, AutoCAD, Photoshop, animation software are an absolute necessity. Renderers must be constantly studied and updated to stay one step ahead.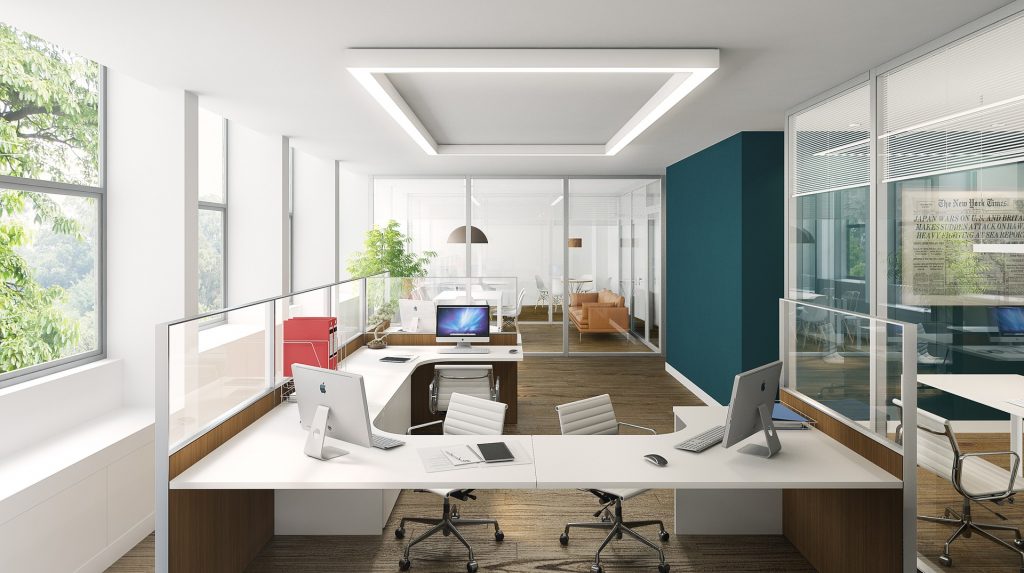 The computer systems we use are enormous and must be constantly developed further. This makes the creation of 3D renderings cost-intensive.
However, we try to keep our rendering prices far below the industry standard and at the same time guarantee the highest quality of image output.
We will always provide you with a personal quote for each job. Remember that we can create virtually anything in 3D.
3D renderings for interior design.
To give you an idea of the cost of designing a simple bedroom. In this case we will charge you about 450 €. But it could also be more or less.
We will evaluate your requirements individually. The more information you can give us, the less we will charge you.
The customer gave us all the materials and the CAD plan needed for this room, so we could do this rendering in 3 days at the price of 350 €.
If you need a different perspective on the same room, we can do it for 50% of the original cost.
Walkthroughs and animations are offered separately.
3D renderings for exterior architecture.
An offer for rendering the exterior architecture, in turn, depends on the complexity of your project and the information you provide us with.
An idea of the pricing you can work with would be about 480 € per exterior view.
Exterior renderings require a little more rendering time due to the complexity of the lighting equipment and the size of the 3D model we need to create.
A standard family house rendering is done for the client for around €400. The client also ordered a summer viewing, which was done for a further 200 €.
3D renderings for mechanical models.
Reverse engineering, rapid prototyping and mechanical modelling are offered on an individual project basis.
To give you an idea, a model was created for one of our customers for an average of 220 €. We have created a whole catalogue of parts and in this case we are talking about "quantity discounts". The possibilities are endless. We can model practically anything.
Applications for this type of 3D modeling can range from mechanical catalogs to promotional materials to labels and product packaging.
The animation of these parts was offered separately, for about 50 € per second, also depending on the complexity of the 3D model.
3D renderings for furniture.
3D modeling for furniture is an art and we are the experts.
Any kind of furniture can be realistically reconstructed in 3D to be used in catalogues and on websites to promote furniture design.
A common model is developed at a price of about 150 €. This provided us with a hand sketch and approximate measurements and a picture of something similar. We visualized his idea.
We are very experienced in creating 3D furniture with Blender and other programs that we can even prepare for furniture making.
Instead of photographing, by modeling furniture you can change the color and texture of the design, which can be placed virtually in the client's room or in another environment, without the need for expensive photo shoots.
The model of the furniture can also be made available on the client's website for download by architects and interior designers, encouraging them to use the manufacturer's products.
Floor plans in 2D and 3D.
A great way to show customers your space in 3D.
Very often people have trouble reading plans. A simple 3D floor plan shows a customer exactly where everything is.
3D floor plans are fantastic marketing tools for real estate developers, estate agents and architects.
3D floor plans are developed so that a customer can pre-sell his units according to plan. The cost of a standard model is around €300. If a model already exists, you will of course get a discount.
From this model we can easily do an interior rendering of any of the rooms. Once the model has been created, the views are half the normal price.
The provision of a CAD plan, textures and colours as well as a detailed layout will have a positive effect on the price.
We are able to realise large or simple projects such as this example.
Such a 3D floor plan would take about 4 days.
Other areas.
On request, we are also happy to create 3D renderings for completely different areas such as vehicles, glasses or jewelry.
If you have any questions or suggestions, please feel free to contact us in writing or by telephone via our forum.
Thank you very much for your visit.