For the swedish blend Hasselblad we developed a camera configurator in Realtime-3D. The 3D configurator enables user to create its own desire camera in few steps.
In a first step the user can choice its desire lens. The user have the choice between 3 different variations.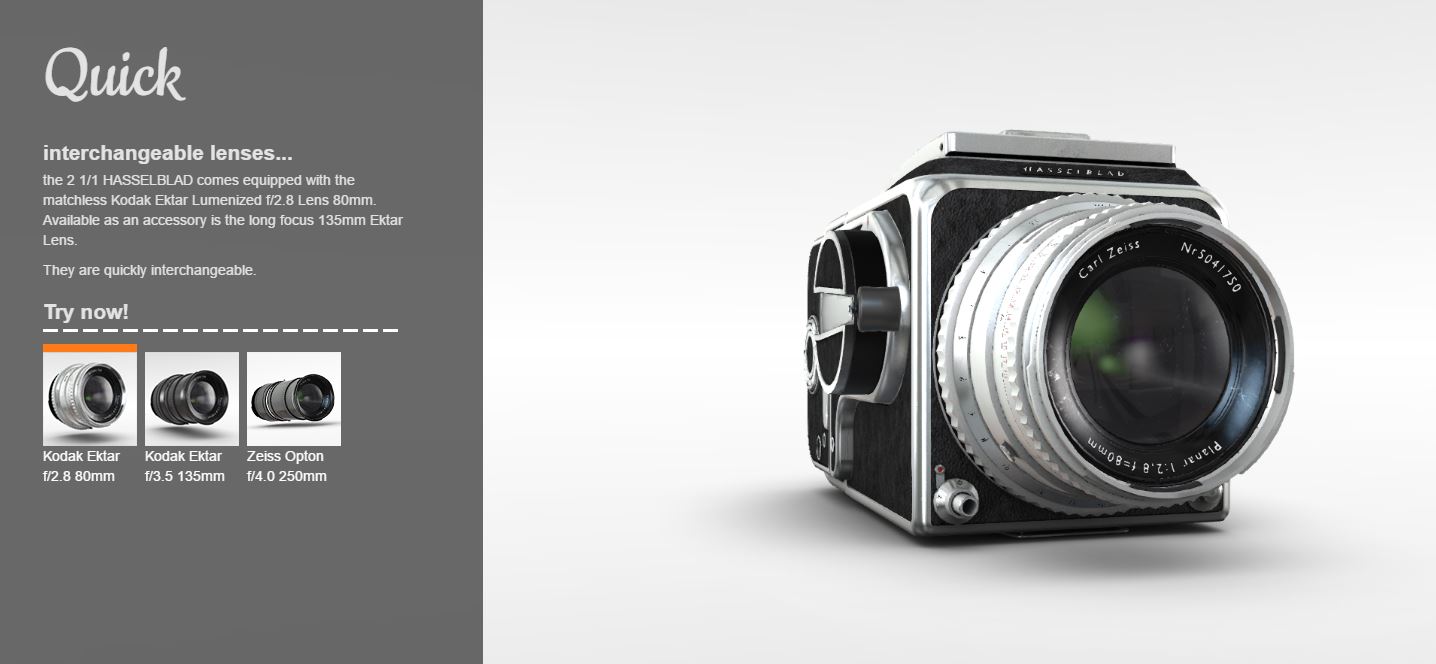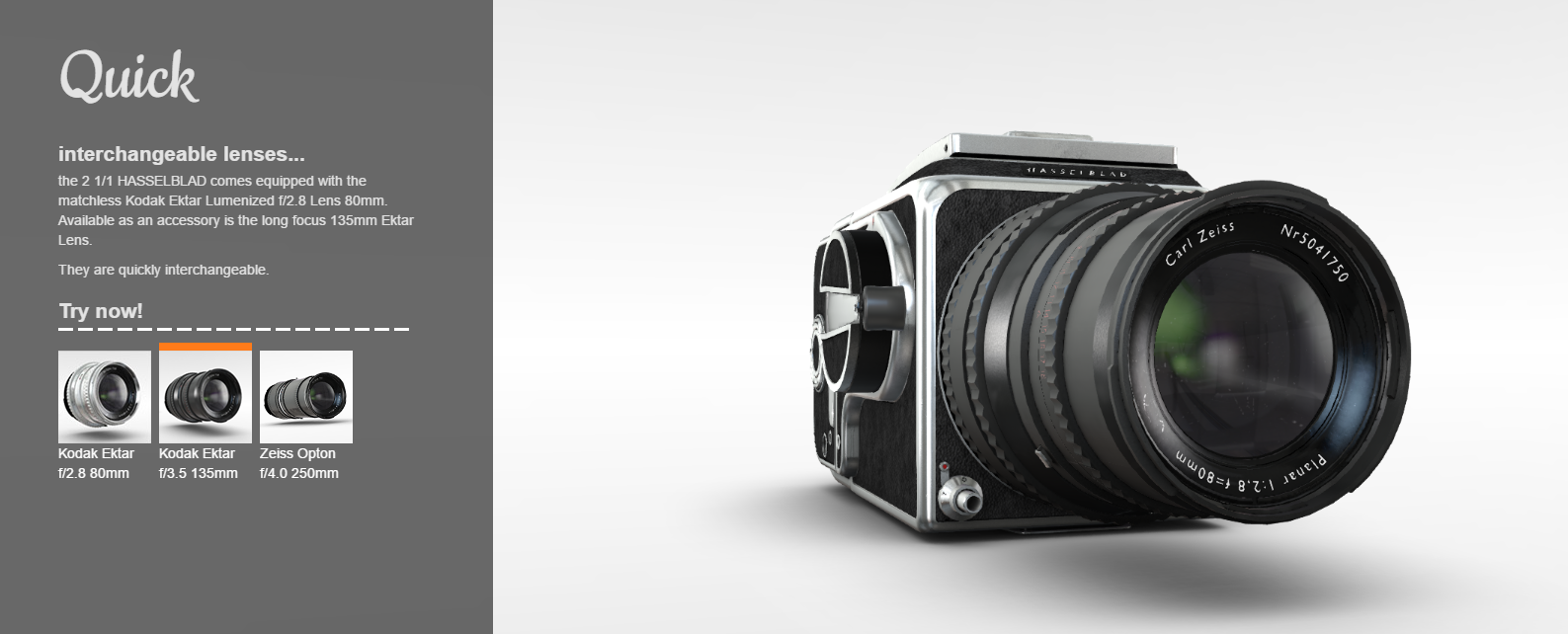 In a second step the user can choice between 3 different materials (Black Leather, carbon and brown). The following pictures showing the possible options:



The user can open or close the deck hatches: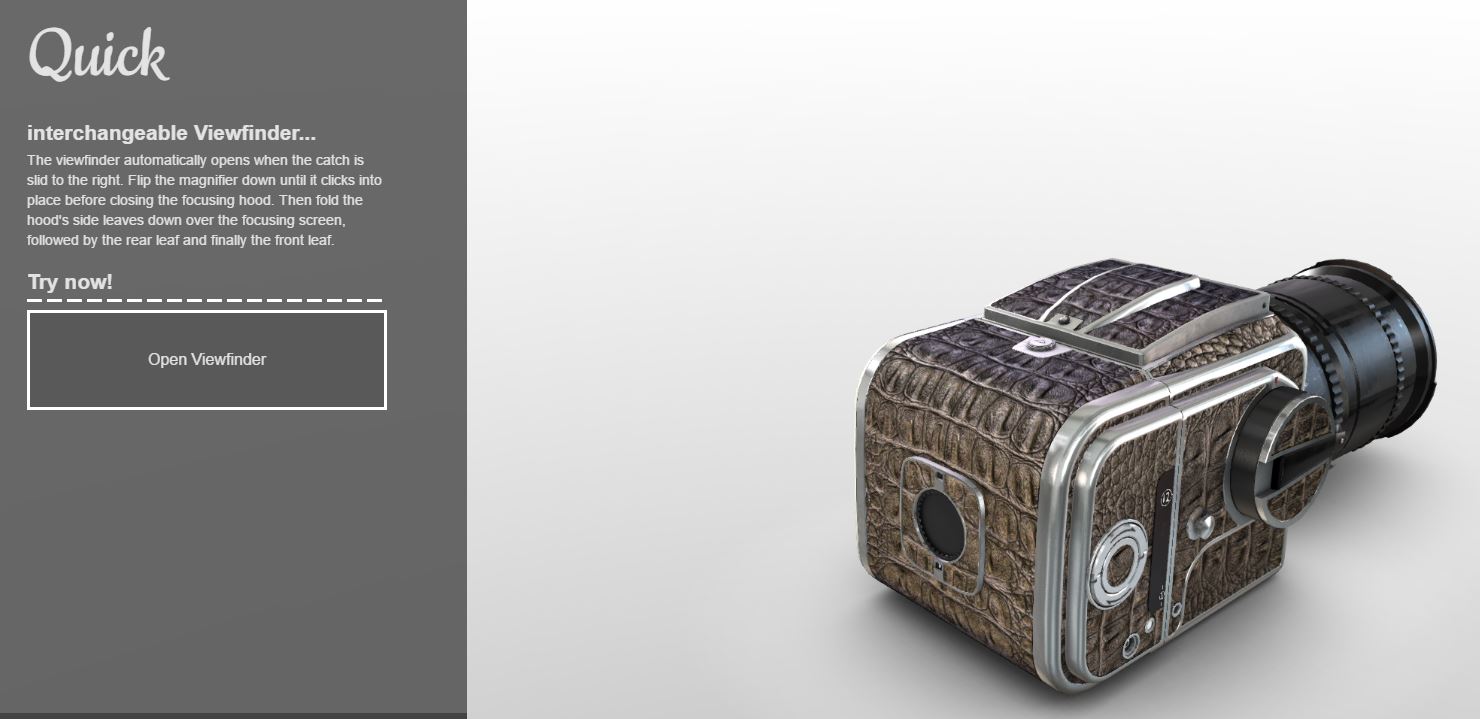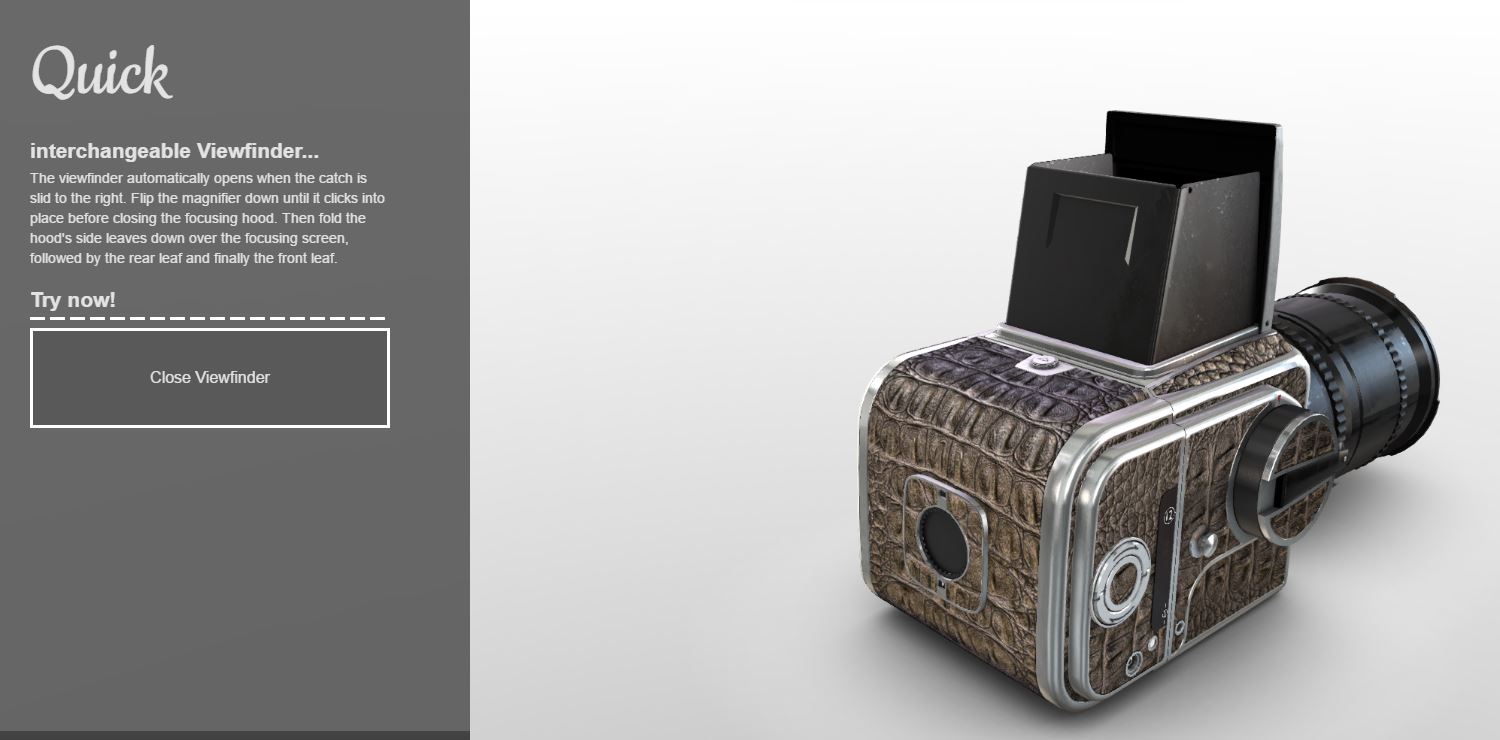 In a last step the user can fast-forward the film.